Other brands
At Galpi, we believe that the key to success lies in innovation and the constant search for solutions adapted to the new needs of society and our customers. Because if it's not practical, it's not Galpi.
PurifAir®
PurifAir is a range of paint with infinite uses, combining aesthetic and protective solutions; in addition to forming a clear, durable and thin 40 nanometre mineral coating that provides durability, cleanliness and air purification.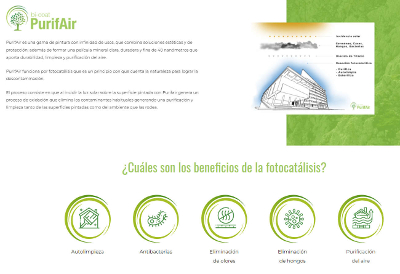 RePaint®
Repaint is flexible acrylic paint for all types of PVC surfaces, indoors and outdoors. Specially designed to withstand harsh weather conditions, friction, tension and exposure to sunlight.