Galpi professional plastic paints
This looks great
When love (and paint) floods these four walls, it paints a pretty picture…
Galpi products for professionals
We have solutions
At Galpi we offer solutions, not just products. Check out our extensive catalogue and find the paint you've been looking for.
Painting experts
More than 40 years of know-how
For more than 4 decades, we've been researching and creating new products that facilitate the painting process, maintaining the quality standards we're known for and developing new sustainable and environmentally friendly formulas.
Galpi R&D Laboratory
Technology and Innovation in your paint
At Galpi, we're committed to the creation and distribution of new products that combine aesthetic and protective solutions, anticipating the different needs of our customers through constant innovation and improvement of our paints, developing new formulas that improve times and processes, and that are environmentally friendly too.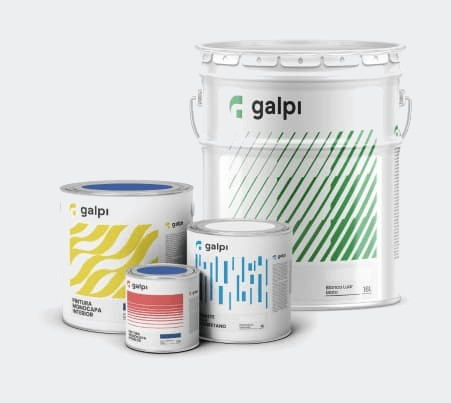 + OUR SELECTION
Need to paint something?
At Galpi we create solutions, not just products. That's why we offer an extensive catalogue, so you can find exactly what you need.
Galpi R&D Department
Nanoparticles in your paint
We create tailor-made formulations, but we also do research. In
our laboratory, we develop projects based on products with nanoparticles, achieving insulating paints that are hot-cold or that
purify the air we breathe, adding value beyond aesthetics to our products